Allows you to set your keyboard speed more flexible than windows' system settings.
Screenshot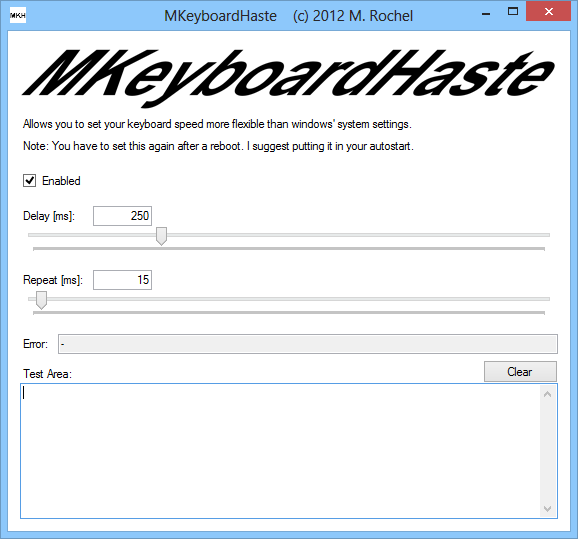 Download
download binaries
Note: You must have the
vc2010 runtimes
installed. For the GUI version, you also need the
http://go.microsoft.com/fwlink/?linkid=262043
or higher.
You can also get the source code from
https://github.com/marc40000/MKeyboardHaste
.
Acknowledgement
Thanks to Mud on stackoverflow for
pointing out the api that allows us to do this
.
---